You may have seen people make fortunes in their real estate investments, but you do not understand how they made it. Investing in real estate is volatile as it involves a combination of many strategies. The real estate industry is getting tighter each day, which is why investors need to be more committed to making things work regardless of the ongoing competition and challenges.
If you are planning to involve in any real estate investments, such as mortgages, direct property ownership, or debt or equity securities, you need to understand the best real estate investment strategies that can keep you standing out. This content will help you understand these major real estate strategies:
Buy and Hold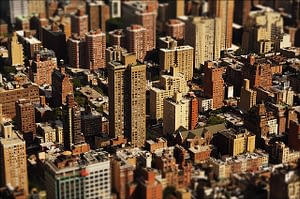 Buy and hold is a major real estate investment where investors buy property and hold it for a long term. It really does not matter whether the property is purchased for capital growth or rental income. Investors are still going to keep the property for a longer period because the property is said to double after few years.
In the buy and hold investment strategy, investors keep getting more income from the property they hold as the rental income grows every year. You can choose to keep your property for a rental income or sell it in the future. Buy and hold strategy is quite simple because you do not need to know how to renovate or do other options. You only need to understand how to evaluate your opportunities and deals as it will maintain positive cash flow.
Wholesaling
Wholesaling is a common real estate investment strategy that involves finding and writing real estate deals and contracts then sell them to other new buyers. The investors involved in the wholesale strategy do not get to own the piece of property they deal with. Instead, they use their contracts and deals to get assignment fees after a transaction is completed.
The assignment fee acquired by the wholesale investor depends on the size of the contracts and deals handled. In other words, a wholesale investor is typically a middle person who is paid to complete real estate deals and contracts. Most real estate investors begin with the wholesale strategy because it requires a low startup cost and it is easy to gain a good reputation.
Fix and Flipping
Fix and flipping involve buying a real estate property at a discount price, fix it, and sell at a profit. It is a popular tactic for making money in the real estate industry, although it requires a relatively high amount to startup.
Investors can buy a family home and use their own money to renovate to add value so that that they can sell for financial benefit. When you adopt this real estate investment strategy, you need quick turnaround time as the key aspect to maximize your profitability in the industry. Otherwise, you will experience more carrying cost and taxes if you do not sell the property in time.
Reference:
http://strategyproperties.com/different-types-real-estate-strategies/