Saving is not always easy. It is one thing to decide to save your money, but it a whole different thing to follow the plan to the end. Most of the time, we are distracted by other issues, and we end up not meeting our saving goal.
If you have been making a decision to save, but somehow you have never met the goal, then it is time to re-evaluate your choices and do proper planning. Here are some tips that will help you in achieving your saving goal:
Set Specific Goals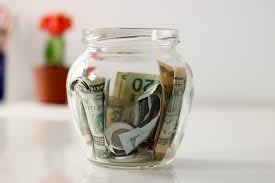 Making sure that you set specific goals is essential. The goals that you set should be clear, and they should have a timeline. In case you want to buy a house, then it is only wise enough to set a specific timeline so that you can know how to meet your target.
The goals can be long-term, and they can also be short term. For instance, you can set short-term saving goals of less than one year if you want to get new furniture. It is all about learning how to break down your goals into specific timelines.
Automatic Payments
Setting automatic payments is the best way to adhere to your saving goal. Make sure that the money is deducted at the source and credited to your savings account.
Automatic payments are the sure way to avoid spending money that is meant for saving. When the money is deducted directly to your saving account, you will be sure that you have met your saving obligation in advance.
Set Milestones
Setting milestones is an excellent way to stay motivated. Sometimes when the saving goal is too far away, then it can seem like an endless journey, and this can make you feel demotivated.
The good news is that you can stay motivated by setting specific milestones. If you are planning to save $5000 per year, then you can break down the amount into daily or even weekly amounts so that you stay motivated.
Be Flexible
Many people think that saving is all about creating a plan and sticking with it. This is not always true. Sometimes you need to be flexible. You do not have to stick to a plan that is no longer working for you. In case of lifestyle changes, you might need to change your saving plan to fit your new life.